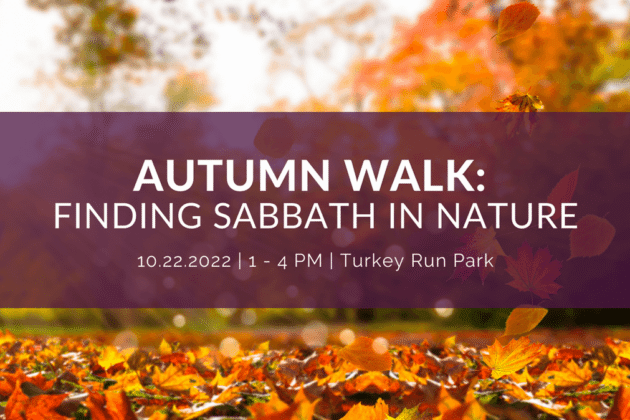 Autumn Walk: Turkey Run Park
Finding Sabbath in Nature
Join us, and communities around the world, for a special Green Sabbath Weekend walk.
As daylight ebbs and temperatures cool, the natural world is preparing for its own upcoming time of rest and renewal. What does nature teach us about preparing for sabbath?
We will walk slowly and contemplatively through the Turkey Run Park woodlands along the Potomac River near McLean, VA. We will travel for a mile or two on gently rolling terrain on a well-maintained foot path, stopping regularly for spiritual practices and observation, learning about sabbath as we go from the plants and animals we encounter. There will be time for solo reflection in a quiet space as well.
Register here: https://www.centerforspiritualityinnature.org/program-autumn-walk-2022