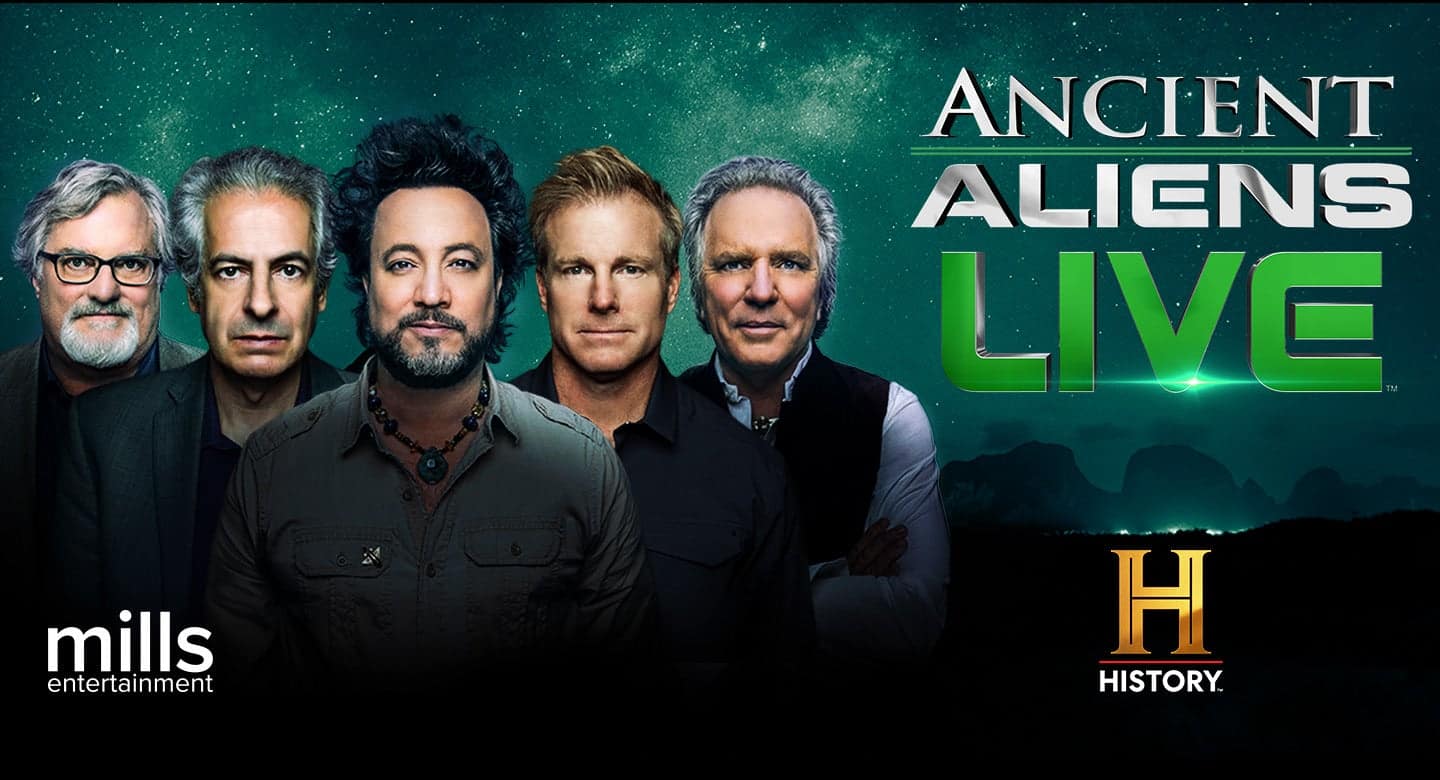 Ancient Aliens Live: Project Earth
Ancient Aliens LIVE: Project Earth is an experiential extension of Ancient Aliens that explores the theory that extraterrestrials have visited Earth for millions of years.
The ninety-minute live experience celebrates the long-running program Ancient Aliens on The HISTORY Channel and features leading Ancient Astronaut theorist Giorgio A. Tsoukalos, investigative mythologist William Henry, aerospace engineer and intelligence experts Dr. Travis Taylor, UK government UFO investigator Nick Pope, and real-life Indiana Jones, David Childress, as they discuss thought-provoking extraterrestrial theories on fan-favorite topics from Ancient Egypt to the moon, paving the long road to Disclosure.
VIP:
A limited number of POST-SHOW VIP photo opportunities will be available as an add-on. Patrons will be escorted to the VIP experience post-show where they will have a photo taken by a professional photographer (no personal cameras or smart phones will be allowed). Your photo will be ready to download within three business days of the event. Instructions on how to get your photo will be handed to you during the VIP Post-show event. Please note that autographs will not be available.