Earth Day: Make Recycled Art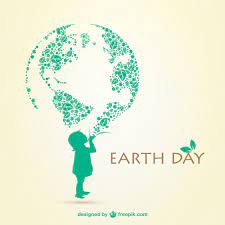 Join Art Teacher's Recycled Art Event: The McLean Earth Day celebration will include a children's recycled art show with art teacher "Miss Pam."
Families can sign up to join.
McLean art teacher Pamela Saunders is seeking aspiring young artists in McLean to join the community's upcoming Earth Day observance.
Children of all ages who live in the McLean tax district are invited to participate in "Art Alchemy," an outdoor children's recycled art show sponsored by Young at Art with "Miss Pam" that will be displayed on Art Alchemy Row at the McLean Earth Day event.
McLean Earth Day on April 22 will be a drive-thru event at the McLean Community Center with various opportunities to help the planet. One of the featured displays will be the children's recycled art show sponsored by Young at Art with Miss Pam.
Saunders, known as "Miss Pam," teachers art classes in several McLean schools and holds virtual art classes with children. The Art Alchemy display on Earth Day will feature art with the theme "Let's Face It."
The theme encourages children to research people, art and animals to decide what kind of face they will create using materials such as magazines, various painting and drawing mediums, and yarn, all on a 12 x 12 cardboard square. The items are to remain flat so that they can be stacked for transport.
Saunders will email families a short, animated video explaining the project and how to make the recycled art. Families can work on it at their own pace.
They will be invited to a private Facebook group to ask questions and share ideas, although it's not necessary to have a Facebook account in order to receive information that Miss Pam will send by email.
Saunders will collect the artwork at collection points throughout McLean the week of April 16.
The artwork will be displayed outside the drive-thru event, near the sidewalk parallel to Ingleside Avenue near the McLean Community Center, so that families can park to take a closer look at the artwork and take photos or get a closer look on foot.
"This is a great opportunity for children to participate in a community art show, to be a part of something bigger, and to make an impact with their art," Saunders said in a statement.
The artwork will not be returned, so children are encouraged to take photos of their work and share their photos with Miss Pam, who is creating an online gallery of the recycled art pieces.
Children of all ages who live in the McLean Community Center district (Dranesville District #1A) are invited to participate. The district boundaries are generally the Arlington County line to the east, Difficult Run to the west, Potomac River to the north, and Route 66, Dulles Access Road or Route 7 to the south.
To sign up to be a part of the art show and receive the video and Facebook group invitation, families who live in the McLean tax district and have children who would like to participate can sign up on Miss Pam's website.
The Earth Day event is only open to residents of the McLean Community Center tax district who register for the event.