Artist Demo: Figure Painting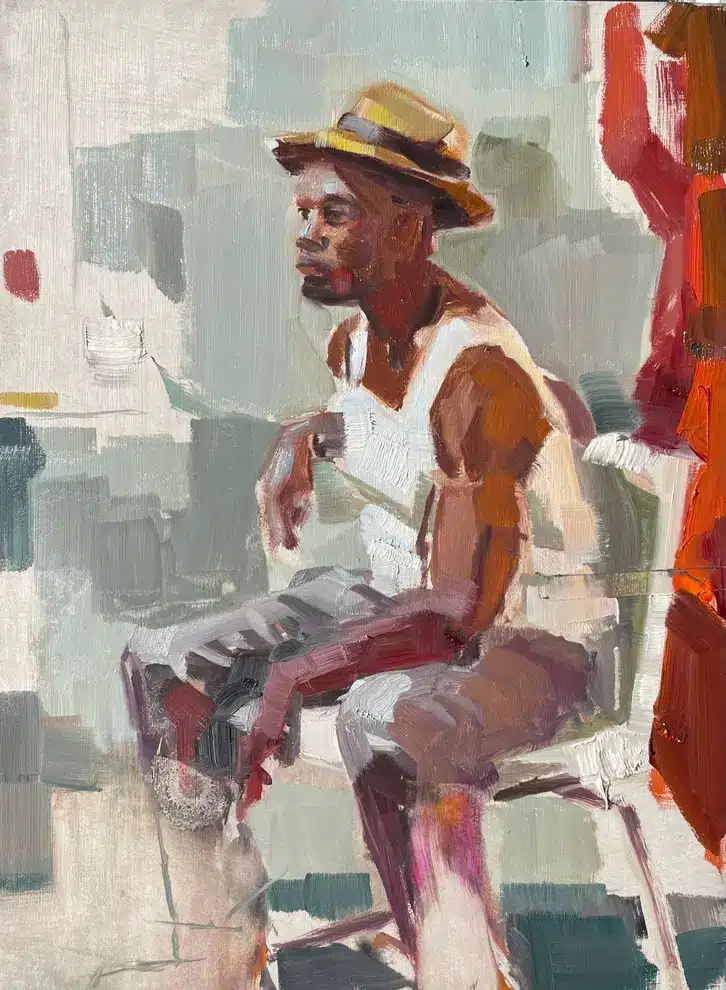 Free figure painting demonstration hosted by McLean Art Society
McLean Art Society is honored to welcome J. Jordan Bruns to give a demonstration of figure oil painting in the style of "Alla Prima" on Fri., Mar. 24 at 11 am at McLean Community Center located at 1234 Ingleside in McLean. As an artist with a diverse range in his body of works, he's demonstrated his mastery of abstract works, works on paper, assemblage paintings and the "Alla Prima" style he will be illustrating. Also known as "color spot painting," Mr. Bruns uses decisive brush strokes to capture the mood and background of his model while leaving the viewer to imagine the rest.
Apart from his current body of work, Mr. Bruns is an accomplished landscape painter, spending 8 months living out of his car painting North America. His exhibitions have been viewed across the United States from a solo show in the Indiana University Art Museum to the Foundry Art Center in St. Charles, MO. He is currently represented by Long View Gallery in Washington DC and the Manager of The Yellow Barn Studio and Gallery in Glen Echo, MD, where he also teaches and holds workshops. He is the resident artist in the Chautauqua Tower in Glen Echo Park.
Much of Mr. Bruns's works are motivated by his strong interest in balance–"how opposite or contrary forces complement each other and become awe-inspiring and beautiful…I coax (but not dictate) the imagery to communicate dualities of triumph vs. tragedy, light vs. darkness, and most importantly order vs. chaos."
Visit his website to learn more about his career, his works and classes he teaches (www.jjbruns.com).