Arbor Day Cherry Tree Planting: Volunteers needed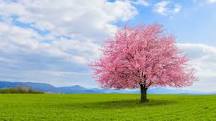 The Tysons Community Alliance (TCA), the nonprofit community improvement organization formed to replace the Tysons Partnership, has partnered with the National Cherry Blossom Festival to obtain and plant 17 cherry trees around the urban center.

The trees will be planted at Tysons Corner Center and Scotts Run this Friday (April 28), which is not coincidentally also Arbor Day.

About 50 volunteers are needed for the plantings, according to the TCA. They can participate in one or both of the two scheduled shifts:

Shift 1
Location: Scotts Run, 1651 Old Meadow Rd, Tysons, VA, 22102
Volunteer arrival time: 7:30 a.m.
Training session: 7:45 a.m.
Planting begins: 8 a.m.
Shift 2
Location: I-495 pedestrian bridge (Tysons Corner Center side)
Volunteer arrival time: 11:30 a.m.
Training session: 11:45 a.m.
Planting begins: noon
An official ceremony to celebrate the plantings is scheduled for 9 a.m. at the Scotts Run trailhead.


The Arbor Day event extends a collaboration between the TCA and the festival that began earlier this month with the first annual "Pedal with Petals" family bicycle ride. The partnership was announced at the alliance's official launch in February.

Held from March 20 to April 14 this year, the National Cherry Blossom Festival works with the nonprofit Casey Trees to plant trees around the D.C. area. The TCA will be responsible for maintaining the new trees in Tysons going forward, according to a spokesperson.