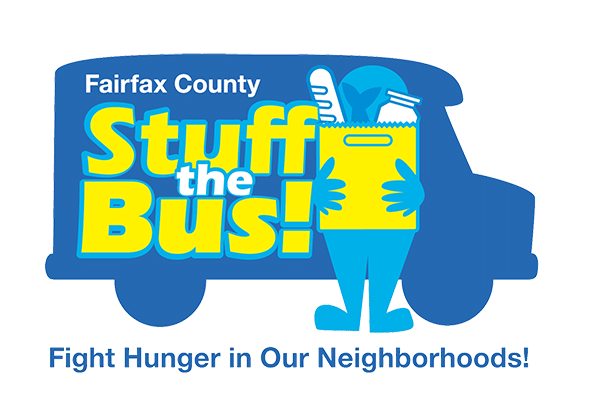 Saturday, February 18 from 10:00 a.m. to 4:00 p.m.
Benefitting Share of McLean
McLean Giant
1454 Chain Bridge Road
McLean, VA 22101
For the full list of events, most requested items, and more information, visit the Stuff the Bus website.
Stuff the Bus began in 2011 in response to a critical need to help restock the shelves of local food pantries after the holidays. This collaborative program is a partnership between Fairfax County Government and local nonprofits. Now in its 12th year, Stuff the Bus continues to support food assistance efforts for families and households. Since inception, Stuff the Bus has collected more than 220 tons of food to feed people experiencing food insecurity in Fairfax County.