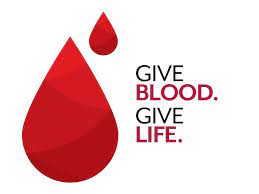 Blood Drive
The McLean Volunteer Fire Department is partnering with Inova Blood Donor Services on a blood drive. An Inova blood mobile will be located in the McLean Volunteer Fire Department's Lowell Ave. parking lot. The blood drive will take place from 1 p.m. to 5 p.m. on Tuesday.
Due to the COVID-19 pandemic, blood supplies in the community and the nation remain low.
Make your lifesaving appointment today!
Visit: https://www.inovabloodsaves.org/index.cfm?group=op&step=2&opid=28748&opidh=A667251A65119E78F545C0A99EC9D277&idt=44804.6353819
or call 1-866-BLOODSAVES (1-866-256-6372) and use Sponsor Code 8507 or contact Eddie Hicks at 571-220-1227 or Edward.Hicks@inova.org
The public should not sign up to donate blood if they are experiencing symptoms consistent with COVID-19 as identified by the Centers for Disease Control and Prevention. If you test positive for COVID-19 and are either symptomatic or asymptomatic, you must wait 10 days after your last symptom before donating blood.
All donors will be required to wear a mask inside the Inova blood mobile.
To help protect our operational crews, access to the fire station is prohibited – please go from your car to the bloodmobile and back. Please also ensure there is no contact with our operational personnel (who come and go from the building through other entrances/exits, to include responding through the large "garage" doors).
Please be assured that both MVFD and Inova Blood Donor Services are taking the appropriate and heightened precautions to protect the health and safety of the donors and staff. To find out more about the precautions being taken by Inova Blood Donor services, please visit: https://www.inovablood.org/inovabloodupdate/